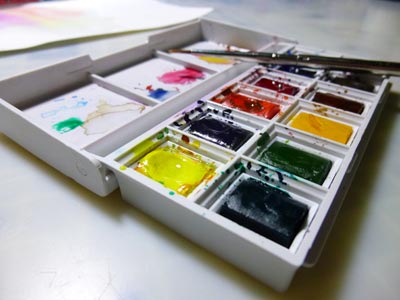 Hi everyone! Sorry for being gone for so long – I haven't posted in forever! I sort of drifted away from doing art for awhile. I am getting back into it again and have been watching YouTube tutorials and videos like crazy.
I had done a post on the best watercolor channels on YouTube a couple of years ago that included wonderful artists like Kelly Eddington, Agnes Cecile, Anna Mason, Grahame Booth, and Stevin Cronin. There are links to all of their channels in the original post if you want to check them out. I still love them all and really enjoy their videos.
Recently, however, I have found some other awesome YouTube channels that I think are worth sharing as well, so I figured I would post them here. I hope you find them as enjoyable to watch as I have!
I hope you enjoy these channels as much I do! Also, don't forget to check out my first post on this topic to see even more great YouTube watercolor channels. Oh, and if you know of any other channels that are worth checking out, please feel free to post them in the comments section. I'm sure we'd all love to find some other channels to enjoy! 🙂
Share...