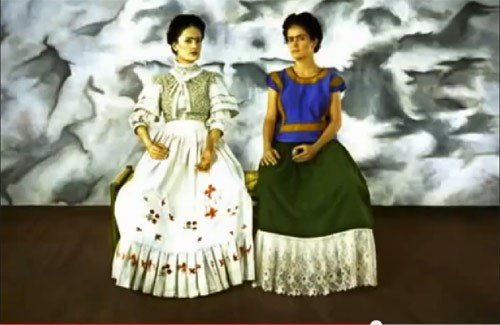 Not long ago I wrote a blog post about novels inspired by famous paintings, which actually sparked the idea for this post. I got to thinking that along with books, there are probably a lot of art-inspired movies that have been made over the years. I generally don't watch a lot of movies or keep up with the film industry, so I had to do a little bit of research to see what all was out there.
It turns out there are actually quite a few movies that are either based on or inspired by the lives of famous artists. Here are four that look fantastic. I plan on watching them all sometime this year. Hopefully you'll have a chance to check them out, too!
Girl with a Pearl Earring (2003)
Director: Peter Webber
Writers: Tracy Chevalier (novel), Olivia Hetreed (screenplay)
Stars: Scarlett Johansson, Colin Firth, Tom Wilkinson
I remember seeing the previews for this one a few years back. The movie is based on a book written by Tracy Chevalier about Vermeer's famous painting, Girl with a Pearl Earring. The story follows Griet, a young girl who goes to work as a maid in Vermeer's house. Although fictional, the novel was well-researched and was a great read. I hope the movie is equally as good!
Goya's Ghosts (2006)
Director: Milos Forman
Writers: Milos Forman, Jean-Claude Carrière
Stars: Javier Bardem, Natalie Portman, Stellan Skarsgård
I had never heard of this movie, which is somewhat surprising since Natalie Portman is such a well-known actress. Here's a quick synopsis of the plot in case you aren't familiar with it, either:
"Goya's Ghosts is a sweeping historical epic, told through the eyes of celebrated Spanish painter Francisco Goya (Skarsgard). Set against the backdrop of political turmoil at the end of the Spanish Inquisition and start of the invasion of Spain by Napoleon's army, the film captures the essence and beauty of Goya's work which is best known for both the colorful depictions of the royal court and its people, and his grim depictions of the brutality of war and life in 18th century Spain. When Goya's beautiful muse (Portman) is accused of being a heretic, renowned painter Francisco Goya (Skarsgard) must convince his old friend Lorenzo (Bardem), a power-hungry monk and leader of the Spanish Inquisition, to spare her life." – Amazon Editorial
The preview looks fantastic, and I'm really looking forward to checking it out.
Frida (2002)
Director: Julie Taymor
Writers: Hayden Herrera (book), Clancy Sigal (screenplay)
Stars: Salma Hayek, Antonio Banderas, Alfred Molina, Geoffrey Rush, Edward Norton, Ashley Judd
Here's another movie that I can't believe I haven't seen yet! I vaguely remember hearing about this one when it first came out, but I never got around to seeing it. I'm super excited to watch it now — especially given the amazing cast. Here's a quick plot summary:
Nominated for 6 Academy Awards including Salma Hayek for Best Actress, Frida is a triumphant motion picture about an exceptional woman who lived an unforgettable life. A product of humble beginnings, Frida Kahlo (Hayek) earns fame as a talented artist with a unique vision, and from her enduring relationship with her mentor and husband, Diego Rivera (Alfred Molina). – Amazon Editorial
I love the preview for this movie – it looks like it is really well made. I can't wait to check it out.
Basquiat (1996)
Director: Julian Schnabel
Writers: Lech Majewski (story), John Bowe (short story)
Stars: Jeffrey Wright, Michael Wincott, Benicio Del Toro, David Bowie, Dennis Hopper, Gary Oldman, Christopher Walken, Willem Dafoe
This film certainly has a star-studded cast! Out of the artist-inspired movies I've listed here, this is the only one that is on Netflix streaming. I've already added it to my queu and plan on watching in the next few days. Here's a summary of the plot:
Jean-Michel Basquiat (Jeffrey Wright) was just an antisocial street bum writing graffiti on alley walls before he became part of Andy Warhol's (David Bowie) eccentric art scene. Soon, the talented tagger became a widely praised figure in the New York City art world. As in many cases though, fame came at a high price, and Basquiat's rapid progression from cardboard boxes to penthouse was also accompanied by the loss of friendship, love and eventually, his life.
The reviews on this one are somewhat mixed, so I'm curious to watch it and see whether or not I like it.
Hopefully you found some movies in this list that you haven't seen yet. If you decide to watch any of them, be sure to come back and let me know what you thought of them below. Thanks for stopping by! ~Beth
Share...