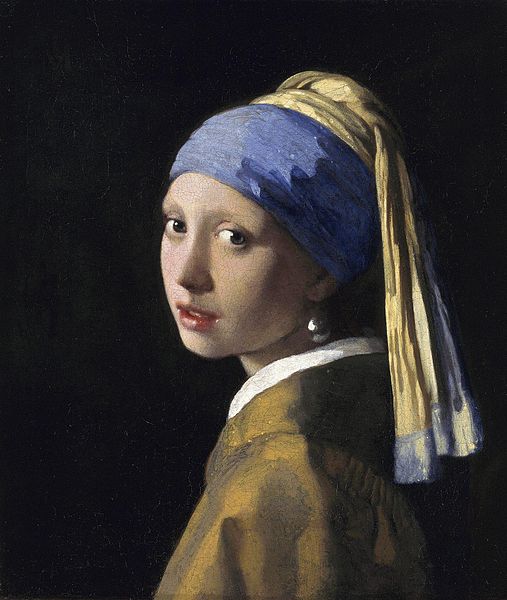 Quite a few years ago, my mom loaned me a book on tape that she had checked out from the library. It was Girl With a Pearl Earring by Tracy Chevalier. I was familiar with the painting by Vermeer, of course, but wasn't sure to expect from the book.
As I popped in the tape, the story transported me from the back room of my tiny house to 17th century Holland. It told the fictional story behind the famous painting, as seen through the eyes of Vermeer's maid. I found the book thoroughly enjoyable from a storytelling perspective. More than that, though, it made me look at art in a new way. I suddenly found myself wondering about the stories behind many famous paintings.
A few weeks ago I randomly ran across an image of Girl with the Pearl Earring while I was doing an unrelated Google search. It reminded me of the book, which in turn sparked the idea for this blog post. I figured if there was one good book that had been inspired by a famous painting or artist, there must be others.
After a little bit of digging, I was excited to discover that there are tons of novels inspired by art. I have read a few of these, but many of them are new to me. I definitely plan on reading them all, though. I'm excited to see how art inspired these authors!
I've include a brief description of each book, along with a link to the book on Amazon.  If you decide to purchase any of the books though my links I will receive a small commission on the sale. I hope you enjoy this list, and that you find some fun new books to read!
Share...