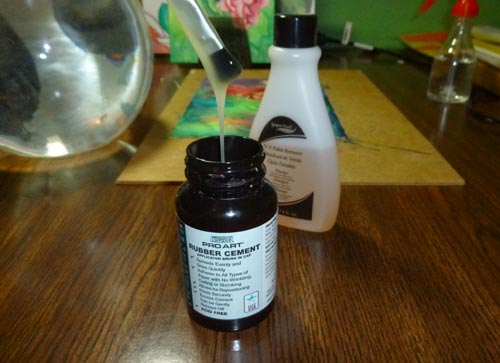 Update: I am no longer recommending using rubber cement (even when thinned) as a masking fluid. One of my visitors was kind enough to email me about a problem that I was unaware of. Apparently, over time, the rubber cement will cause the watercolor paper to discolor. This definitely defeats the purpose of using it to maintain the white of the paper.
I will leave this post up in case you still want to try it. I know there are some parts of the world where it is difficult to find masking fluid and this may be the only option. I just wanted to post this disclaimer at the beginning so you know what you are getting into.
So far none of the pieces that I personally have used this on have discolored. However, I have only been using this technique for about a year and half, so it still may be too soon. I just don't want your work getting ruined because of this suggestion! Thanks so much, and sorry for not knowing any better when I posted this.
____________________________________________
Masking fluid is amazing for preserving the white of your paper or protecting details while you paint. Rather than having to carefully paint around tiny highlights or intricate details, you can simply cover them with masking fluid and then apply paint directly over the top of them. When the paint is dry, all you have to do is remove the masking fluid and the paper underneath is completely untouched by the paint.
You can buy masking fluid at just about any art store. However, there are a couple of reasons you might want to try making your own.
Homemade masking fluid is cheaper than commercial masking fluid. Store-bought masking fluid can be a bit on the pricey side. If you are just getting started with watercolors and don't want to fork out a bunch of money for supplies, making your own masking fluid can save you a little bit of money.
You can find the ingredients at just about any store. If you don't have an art store nearby, finding masking fluid is practically impossible. If you make your own, however, all you need are a couple of ingredients that you can find at any big-box store.
Technically, if you want to keep things really simple you can just use rubber cement as masking fluid. All you have to do is apply it to the paper wherever you don't want the paint to go, allow it to dry and then paint over it. When the paint is dry, just gently remove the rubber cement to reveal the paper underneath. It doesn't get much easier than that.
However, plain rubber cement has one major drawback — it's really thick and gloppy, which makes it difficult to use for protecting fine details such as hair, tiny highlights in eyes or flower stamen.
Thinning the rubber cement makes it far easier to apply using a fine-tipped brush or even the end of a sharpened stick, a knitting needle, a quill or a bamboo skewer. They sell commercial rubber cement thinner. However, it can be hard to find. Typically art stores or hobby shops carry it. It's also pretty expensive, which can completely defeat the purpose of making your own masking fluid.
Fortunately, however, there is another option. You can thin rubber cement using acetone. Acetone is cheap and easy to find at any store that carries nail polish. To save even more money, you can use acetone-based nail polish remove instead of pure acetone. It's often cheaper, and will get the job done just as well as pure acetone.
Disclaimer: Before you try this, be sure you educate yourself about the dangers associated with using acetone and rubber cement.
Rubber cement: http://www.elmers.com/msds/me904.htm Acetone: http://www.sciencelab.com/msds.php?msdsId=9927062
Rubber cement and acetone both give off dangerous fumes and should only be used in a well-ventilated area. Never use either product while smoking or around open flames. Acetone can also cause damage to polished surfaces and certain types of plastic. Although rubber cement and nail polish remover may seem like common household products, it is important to remember that anytime you use chemicals there are potential hazards. If you try this, you do so at your own risk.
So, without further ado, let's get started. Here's what you need:
Cheap rubber cement
Acetone — or — nail polish remover
Here are some step-by-step photos showing the process: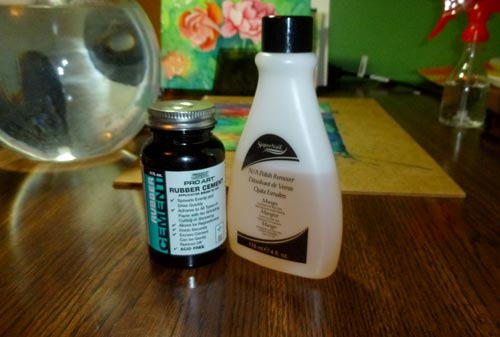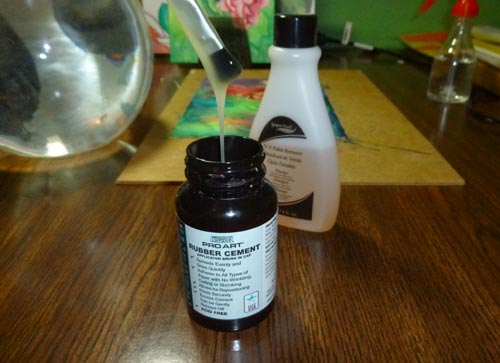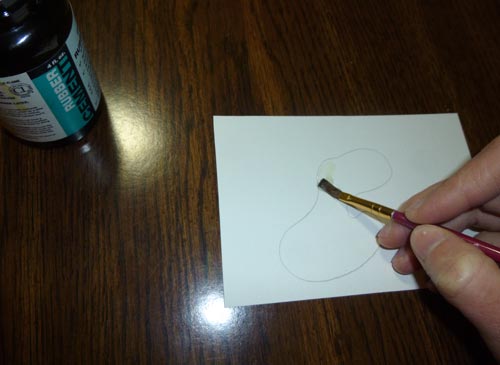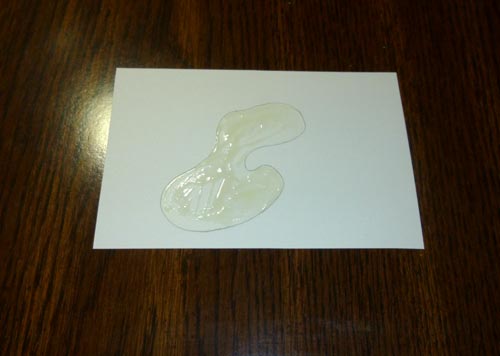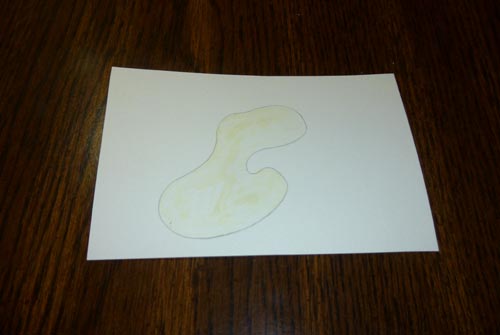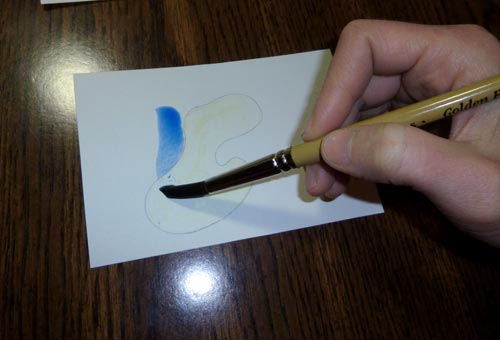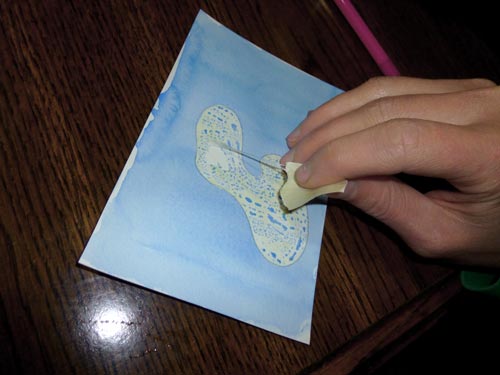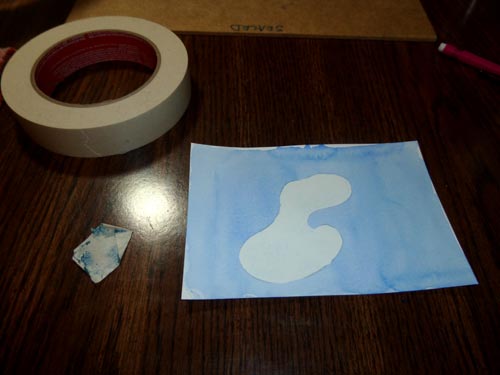 I hope this is helpful. Let me know if you have any questions and I'll be happy to try to answer them. Good luck and have fun! 🙂
Share...