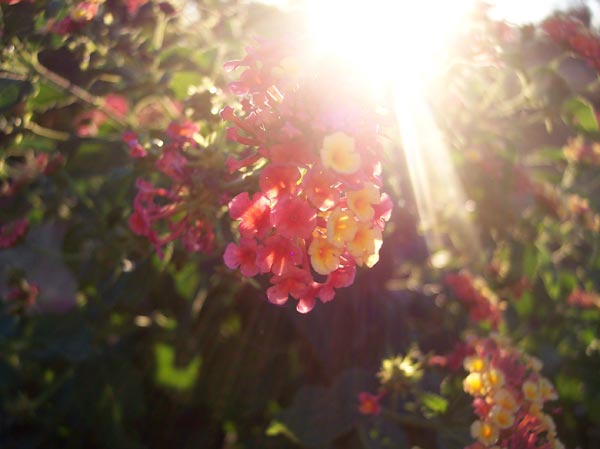 I don't know about you, but I've always been a sucker for a good quote. When it comes to art, I think there's a lot of inspiration to be found in the words of other artists and creative people — famous or otherwise. Sometimes the right quote is all it takes to spark an idea, break through a block or motivate you to get to work. The following are some of my all-time favorite quotes about art and creativity. Enjoy!
My top picks…
If only we could pull out our brain and use only our eyes.
— Pablo Picasso
The canvas isn't empty. It's full of whatever you imagine it to be full of.
— Jarod Kintz
I might not like how my painting turns out, but I always love art.
— First Grader
Whatever makes you happy, you put in your world.
— Bob Ross
A line is a dot that went for a walk.
— Paul Klee
Great work comes from great joy. Leave the angst for the movies; do art that is fun.
— Jack White
Ideas are like rabbits. You get a couple & learn how to handle them & pretty soon you have a dozen.
— John Steinbeck
Other inspiring quotes about art and creativity…
Life is about using the whole box of crayons.
— RuPaul
I dream my painting and I paint my dream.
— Van Gogh
Art enables us to find ourselves & lose ourselves at the same time.
— Thomas Merton
All true artists, whether they know it or not, create from a place of no-mind, from inner stillness.
— Eckhart Tolle
Creativity is contagious. Pass it on.
— Einstein
It's not curators, it's not critics, it's not the public, it's not collectors who find great artists – it's other artists.
— David Galenson
In painting, as in life, you can get away with a great deal as long as you have your values right.
— Harley Brown
A photograph is usually looked at, seldom looked into.
— Ansel Adams
Artists are just children who refuse to put down their crayons.
— Al Hirschfeld
Clean out a corner of your mind & creativity will instantly fill it.
— Dee Hock
Talk the talk, but dance the walk…
— Unknown
I begin with an idea and then it becomes something else.
— Picasso
I want to meet a guy named Art. I'd take him to a museum, hang him on the wall, criticize him, and leave.
— Jarod Kintz
To the critic, art is a noun. To the artist, art is a verb.
— Susan Lomuto
Every portrait that is painted with feeling is a portrait of the artist, not of the sitter.
— Oscar Wilde
You don't make art out of good intentions.
— Gustave Flaubert
Art does not save the world, it saves me.
— Regina Jose Galindo
When you create you get a little endorphin rush. Why do you think Einstein looked like that?
— Robin Williams
Art is an international language, understood by all.
— Igor Babailov
There's nothing quite as beautiful as the unintentional.
— Lyle Carbajal
If you want an interesting party sometime, combine cocktails and a fresh box of crayons for everyone.
— Robert Fulghum
Like many artists, I feel that I'm always looking for something indefinable, something that's always just out of reach.
— Gwenneth Barth
Art is the only place you can do what you like. That's freedom.
— Paula Rego
The creative process is a process of surrender, not control.
— Julia Cameron
Be brave enough to live creatively . . . what you'll discover will be wonderful: yourself.
— Alan Alda
The world today doesn't make sense, so why should I paint pictures that do?
— Picasso
To live a creative life, we must lose our fear of being wrong.
— Joseph Chilton Pearce
Life in itself is an empty canvas; it becomes whatsoever you paint on it. You can paint misery, you can paint bliss. This freedom is your glory.
— Osho
Play the music, not the instrument.
— Unknown
Art is an adventure into an unknown world, which can only be explored by those willing to take the risks.
— Rothko
Music and art both spring from a grateful heart.
— Katie Wood McCloy
If you hear a voice within you say "You cannot paint",  then by all means paint & that voice will be silenced.
— Van Gogh
To send light into the darkness of men's hearts, such is the duty of the artist.
— Schumann
Drawing is the 'bones' of art. You have to be able to walk before you can run.
— Dion Archibald
I am interested in art as a means of living a life; not as a means of making a living.
— Robert Henri
I don't have to lay on the couch & see a therapist because my therapist is in my paint brushes.
— Abbey Lincoln
Let the beauty we love be what we do.
— Rumi
Everything you can imagine is real.
— Picasso
The aim of art is to represent not the outward appearance of things, but their inward significance.
— Aristotle
Art is not about thinking something up. It is the opposite – getting something down.
— Julia Cameron
You don't take a photograph, you make it.
— Ansel Adams
Imagination is the highest form of research.
— Albert Einstein
Life beats down & crushes the soul & art reminds you that you have one.
— Anonymous
Great art picks up where nature ends.
— Marc Chagall
Every artist dips his brush in his own soul & paints his own nature into his pictures.
— HW Beecher
The chief enemy of creativity is good sense.
— Picasso
Never leave a painting mediocre; it's better to take a chance with it.
— Guy Corriero
To send light into the darkness of men's hearts  such is the duty of the artist.
— Schumann
Art can permeate the very deepest part of us, where no words exist.
— Eileen Miller
[AdSense-A]An artist cannot fail; it is a success to be one.
— Charles Horton Cooley
Man will begin to recover the moment he takes art as seriously as physics, chemistry or money.
— Ernst Levy
Art to me means the ability to not only show people what you think but give them a glimpse of what is in your mind.
— Unknown
My childhood may be over, but that doesn't mean playtime is."
— Ron Olson
The only time I feel alive is when I'm painting.
— Van Gogh
My instinct about painting says, if you don't think about it, it's right.
— Andy Warhol
Life is a blank canvas, and you need to throw all the paint on it you can.
— Danny Kaye
Art is the ability to articulate abstract thought. It is what separates us from other life forms.
— Unknown
The essence of all art is to have pleasure in giving pleasure.
— Mikhail Baryshnikov
The greatest masterpieces were once only pigments on a palette.
— Henry S. Hoskins
The artist must train not only his eye but also his soul.
— Wassily Kandinsky
When we engage in what we are naturally suited to do, our work takes on the quality of play & it is play that stimulates creativity.
— Naiman
When life gives you scraps, make something with them.
— Unknown
You can't use up creativity. The more you use, the more you have.
— Maya Angelou
Creativity is inventing, taking risks, breaking rules, making mistakes & having fun.
— M. Cook
Fear is the enemy of art. But it's a misfortune to be in complete control & a gift to feel slightly lost.
— M. Peter
Art to me is my life itself. I can't imagine not being an artist.
— Raheemnelson
Creativity is so delicate a flower that praise tends to make it bloom while discouragement often nips it at the bud.
— Alex Osborn
Of all of our inventions for mass communication, pictures still speak the most universally understood language.
— Walt Disney
Creativity takes courage.
— Henri Matisse
For the artist, seven days without painting makes one weak.
— Nona Stephens
If I had been around when Rubens was painting, I would have been revered as a fabulous model.
— Dawn French
A painting is never finished – it simply stops in interesting places.
— Paul Gardner
Art is when you hear a knocking from your soul – and you answer.
— Terri Guillemets
Painting is silent poetry, and poetry is painting that speaks.
— Plutarch
There are shortcuts to happiness & dancing is one of them.
— Vicki Baum
It's so fine and yet so terrible to stand in front of a blank canvas.
— Cezanne
Art is not what you see, but what you make others see.
— Edgar Degas
When inspiration doesn't come, I go halfway to meet it.
— Freud
A painter should not only paint what he sees before him, but also what he sees within himself.
— C. W. Eckersberg
When in doubt, leave it white.
— Gene Allen
Imagination will often carry us to worlds that never were. But without it we go nowhere.
— Carl Sagan
Every child is an artist. The problem is how to remain an artist once he grows up.
— Picasso
Be yourself. The world will appreciate the originality.
— Unknown
Each morning when I awake, I experience again a supreme pleasure: that of being Salvador Dali.
— Salvador Dali
The artist must possess the courageous soul that dares and defies.
— Kate Chopin
We don't make mistakes, just happy little accidents.
— Bob Ross
Where the spirit does not work with the hand there is no art.
— Leonardo da Vinci
An artist is not paid for his labor but for his vision.
— James Whistler
Paintings have a life of their own that derives from the painter's soul.
— Van Gogh
I paint objects as I think them, not as I see them.
— Picasso
The most potent muse of all is our own inner child.
— Nachmanovitch
The painter has the Universe in his mind and hands.
— Leonardo da Vinci
Color is my daylong obsession, joy, and torment.
— Claude Monet
Which quote is your favorite? Comment below and let me know! Also, if you know of any other great art quotes feel free to share them below 🙂
Share...