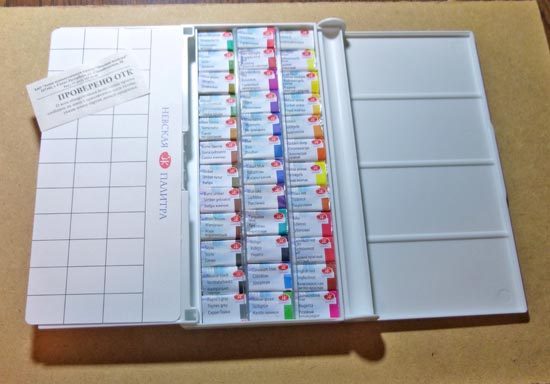 Earlier today I grabbed the mail and found a package waiting for me. I assumed it was a gift that I had ordered for my boyfriend, so I went ahead and opened it so I could wrap it for him before Christmas.
Much to my surprise, however, it was the St. Petersburg Nevskaya Palitra White Nights watercolor set – a very generous gift to me from my parents! I have been wanting this watercolor set for a long time and am so excited that they got it for me. I'm definitely a lucky girl!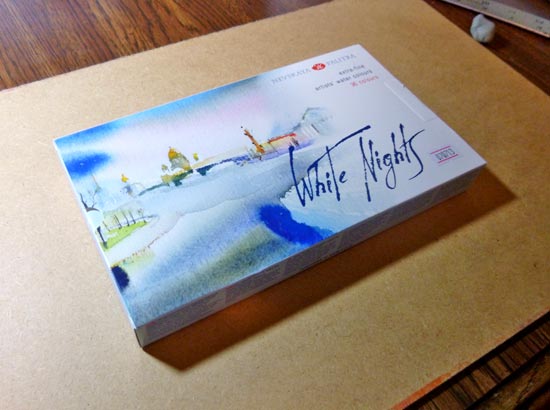 I'm not sure exactly what drew me to these paints over all the other brands on the market. I guess part of it is that I had read some really great reviews of them on other websites. More than that, though, I think it had to do with the color selection. This set in particular has 36 colors and seems to cover just about any shade you would ever need.
Even though I am just getting started with watercolors, I wanted to get professional-grade paints. I had been using some student-grade paints, but I really believe that the quality of your materials can make a huge difference in the final outcome of your projects. I am hoping that these paints will help me improve as I continue to learn how to paint.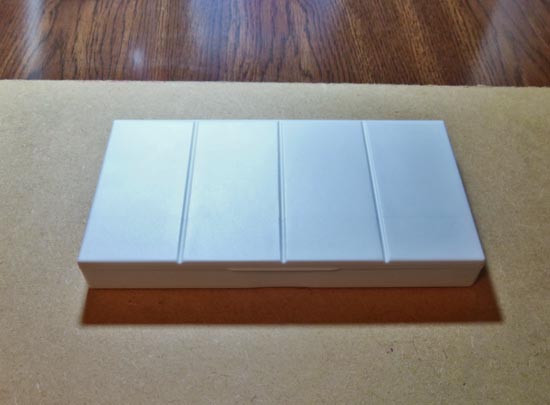 Here's what the box looks like when it's closed. It measures about 5″ x 8.75″.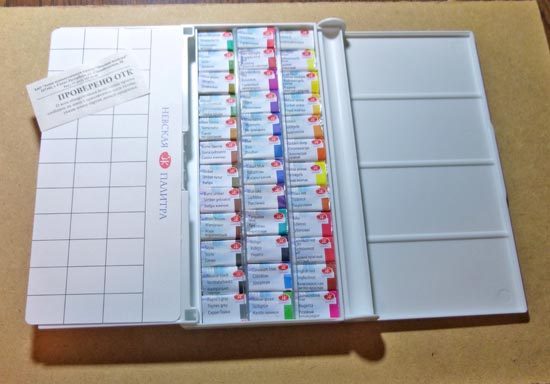 It came with a blank color chart that you can use to paint samples of all the colors. Most of the printing on the box and the enclosed card is written in Russian. Thankfully, however, the names of the colors are printed in English on the wrappers. Here's a closeup of all of the colors that come in the set: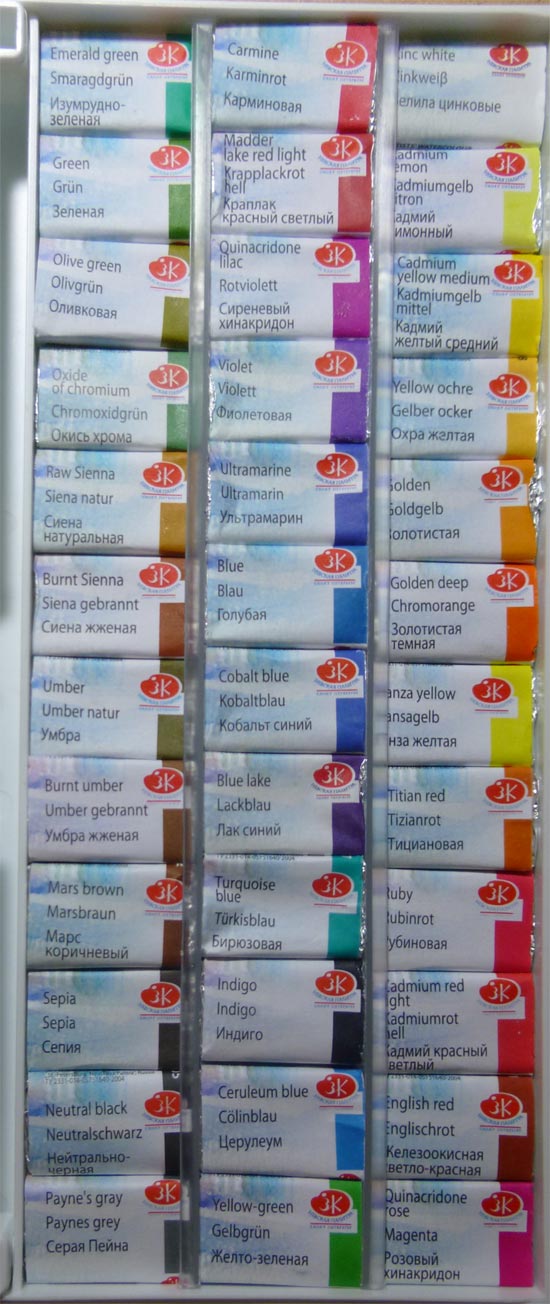 It took me forever to get them unwrapped, but it was a lot of fun to try each color out as I unwrapped them. By the time I was done I had a huge pile of wrappers and foil on the table. It looked like I had devoured a giant bag of candy (I wish!) 🙂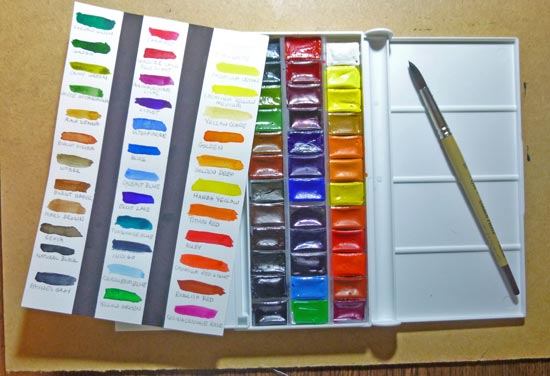 Here's the little chart of colors that I made. They look pretty close to the actual colors on my monitor, but there is no guarantee they will look right on yours since monitors display colors differently. I will say I was thrilled by how pigmented the colors were. I also really like that there are less saturated versions of some of the colors — especially blue. All of the colors in the chart are mixed at pretty much full strength.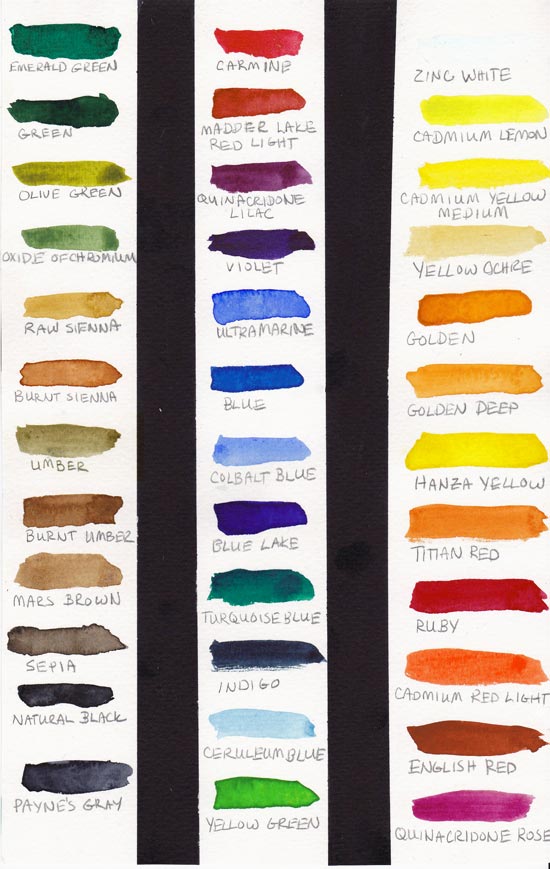 I was really surprised by how generously sized the pans are in this set. I think it is going to last a really long time. If you are looking for a great professional-grade set of watercolors that doesn't cost a fortune, I would definitely recommend this one. The name of the set is the St. Petersburg Nevskaya Palitra White Night palette. They also have several smaller sets, or you can order colors individually. Now, enough writing…I'm off to do some painting!
Share...