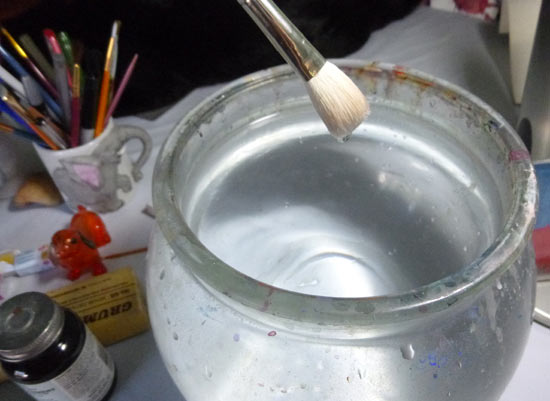 I'm definitely not a brush snob — I will use anything I can get my hands on, as long as it works.
In terms of good brushes, I have a couple of round brushes, a couple of flat brushes and a rigger. I also have a dilapidated fan brush that has definitely seen better days. The brush part is barely stuck to the handle and is going to fall off any day now, but it still gets the job done.
One thing I've really been wanting, though, is a mop brush. A lot of the watercolor videos that I watch use mop brushes for doing washes, lifting paint and filling in large areas.
I was killing some time at Ben Franklin today and decided to check out their watercolor brushes. Not only did they not have any mop brushes in their watercolor brush display, but the brushes they did have were pretty pricey…or at least far more than I wanted to pay.
As I continued browsing, I found another little display of brushes over by the craft paint. They were super cheap, but seemed like they were decent quality. Plus, they had a nice, fluffy mop brush with a cute pink handle 🙂 I figured it couldn't hurt to try, so I grabbed this little guy for $2.99: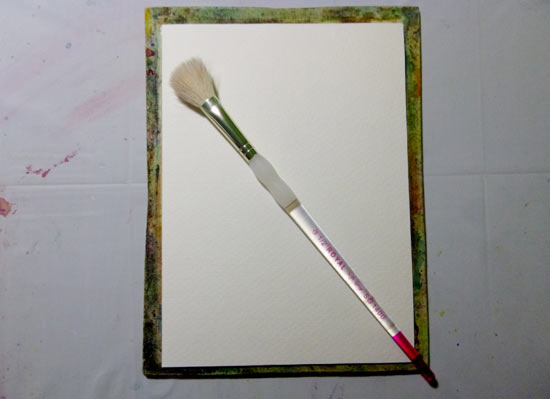 It's the 1/2″ Royal & Langnickel Soft Grip mop brush (SG1400). The bristles are nice and soft, and it holds a ton of water.
If you are in the market for a cheap, but decent brush, these Royal brushes seem like they are definitely worth checking out. There was a really large selection of brush styles, and they were all just a few dollars each. Much better than $20.00+ for a single brush!
Below are some pictures showing the brush in more detail, including several ways that you can use it for watercolors. At any rate, I think this mop brush is going to become one of my go-to brushes.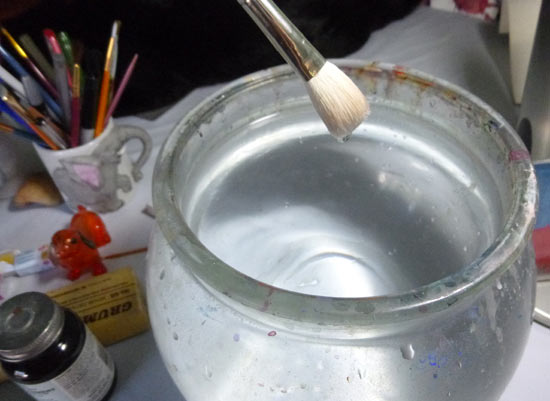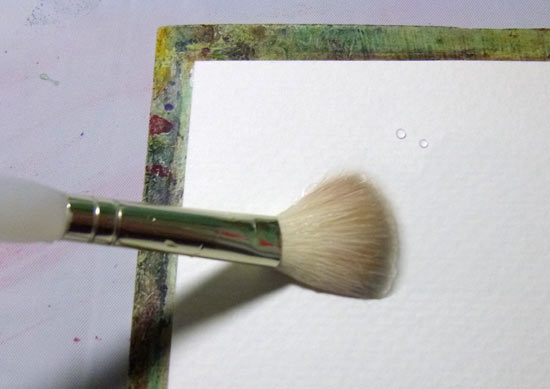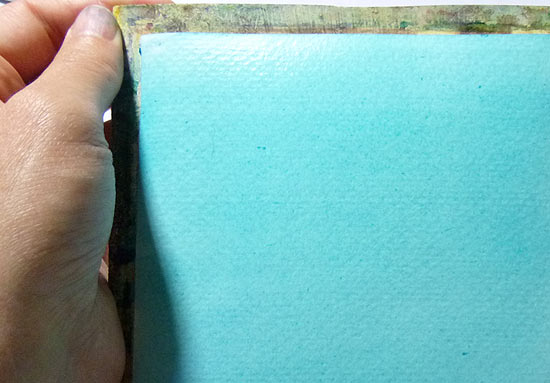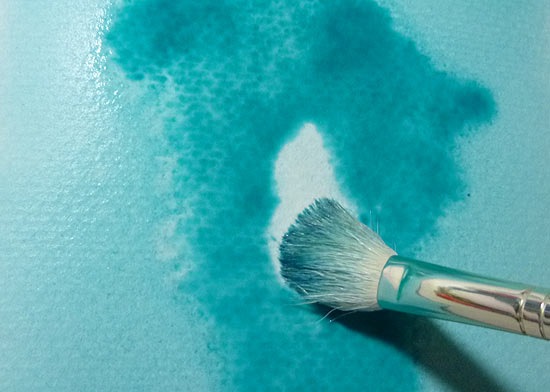 All in all I'm really pleased with this brush – especially for the price I paid! I'll probably check out more brushes in this line to see what else they have. They were all priced about the same, so it might be a cheap way to build a bigger brush collection.
Regardless of which brand you buy, I'd highly recommend giving a mop brush a try if you don't already have one. They are fantastic for any situations where you need to use a lot of water or a lot of paint.
Share...