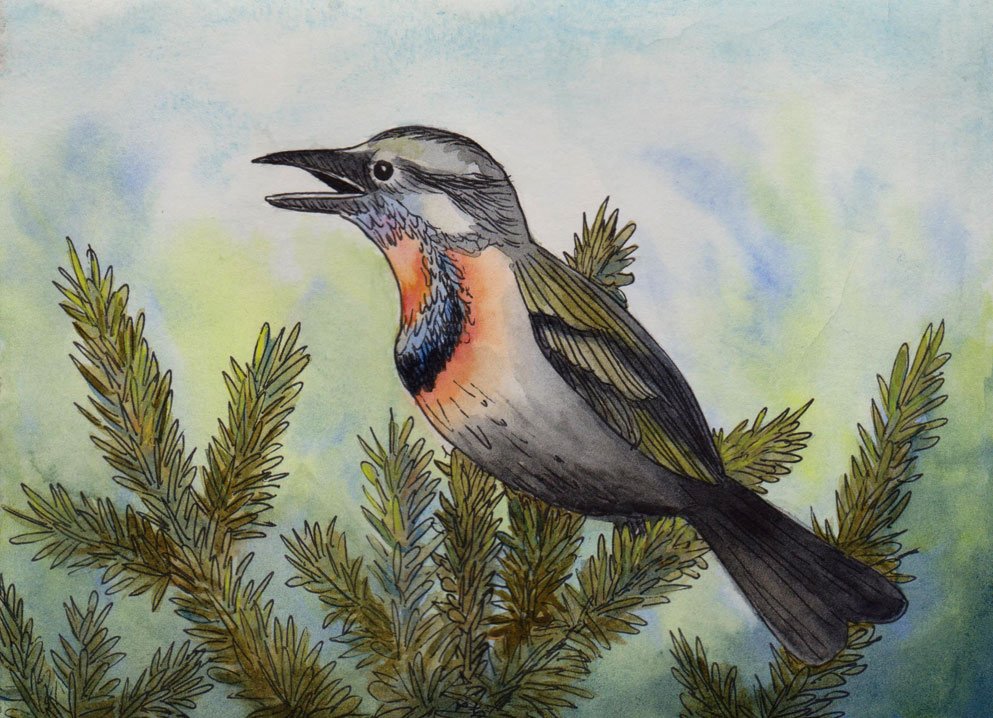 I got a new ballpoint pen today and wanted to try doing a quick sketch with it. So far I am loving the pen. The ink comes out smoothly, dries quickly and doesn't smudge when I paint over it.
It's the Uni-Ball 207 gel pen. One of the artists whose work I really admire mentioned it on their blog, so I decided to give it a try. I found a two-pack of them at Fred Meyer for around $4.00, which I thought was a decent price. Here's what it looks like: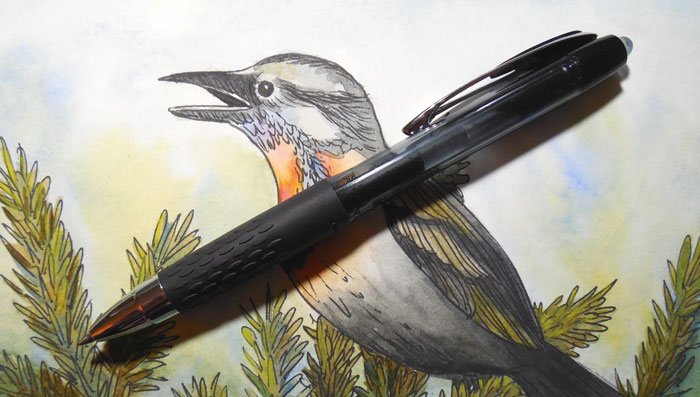 At any rate, I'm hoping to do a lot more work with pen in the future, so I figured there was no time like the present to start practicing 🙂
Share...