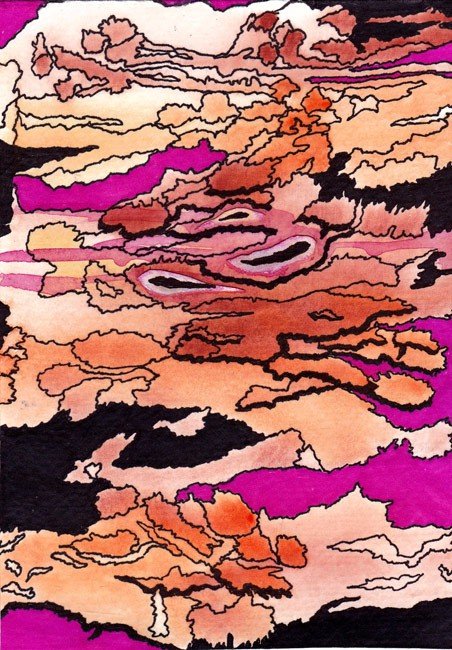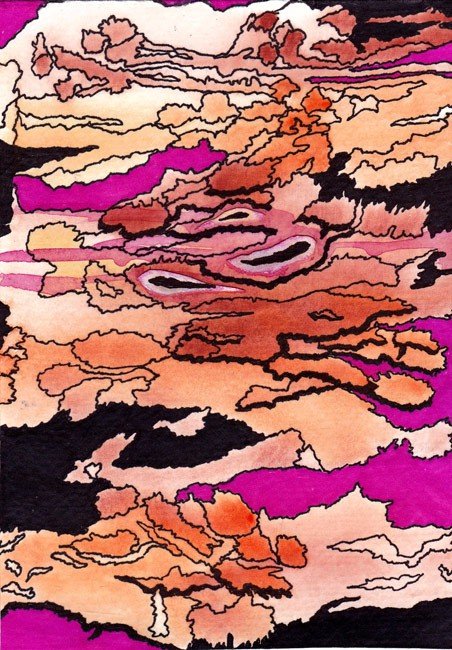 Ever since I did my pen and wash painting of my parents, I've been wanting to experiment more with using ink with my watercolors. Last night I finally got around to doing it. I actually don't mind how this came out, even though I was just doodling to see what kind of effects I could come up with. It looks a lot cooler than I thought it would when I first started working on it! haha
The only thing I don't like are the three pieces of paper that are glued on top of the painting in the middle of the page. One of the things I love most about mosaics is the amount of texture they have when they are finished. I've been trying to brainstorm some ways to get the same kind of texture in my watercolor pieces.
I was experimenting with building up texture by adding additional layers of paper on top of the base layer. It's definitely something I want to play around with more, but it really didn't work in this piece. I've got to put some more thought into how I can get better results with it.
Overall, though, I think this is bright, cheery and kind of interesting to look at. Plus, it was a lot of fun to paint! I'm probably going to try a few more Sharpie and watercolor pieces to see what else I can come up with.
Share...
Related Posts