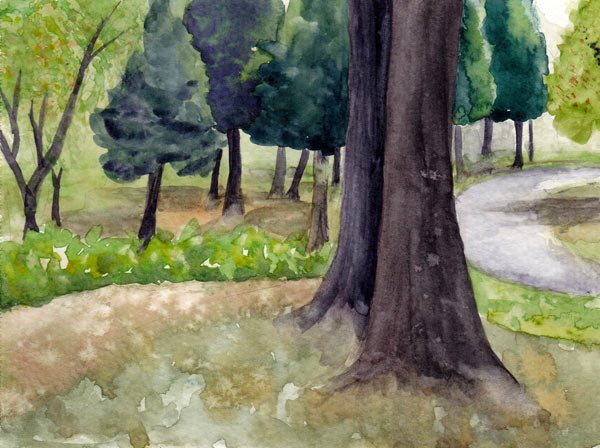 Today was a beautiful day. Instead of spending it stuck inside, I played hooky for a couple of hours and went to a local park. It was the first chance I've had to try out my plein air painting kit. I've been carrying it with me, but haven't found the time to actually stop and paint.
I still am really happy with the kit — it had everything I needed to do a quick little painting. This is what I came up with. It's just a quick sketch, so it's not great, but it captured the feeling of the park in a lot of ways.
I enjoyed painting outside, although I think it would have been nicer if I hadn't been sitting on the ground. In the future I'll probably try to find a place with benches or a picnic table. I may even pick up a simple folding chair to take with me if I am going somewhere close to a parking lot.
At any rate, it was a fun way to spend an afternoon. If you haven't tried painting outdoors yet, I would really recommend giving it a shot! 🙂
Share...
Related Posts