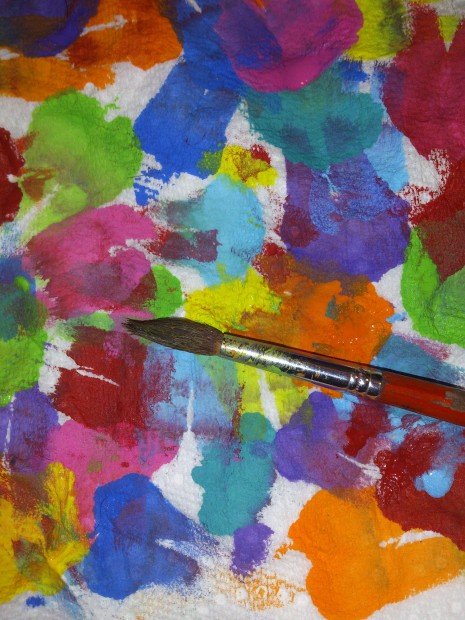 One of the greatest things about painting with watercolors is that you don't need a lot of different colors to get started. Instead, you can buy a few essential colors and use them to mix just about any other color you can imagine.
Mixing basic colors is pretty straightforward — everyone knows that yellow and blue make green. However, getting more interesting shades can be more difficult. For instance, how do you mix the perfect shade of mustard yellow, spring green or eggplant if you don't have those colors in your kit? With a lot of trial and error, you can usually get the result you are after. However, as I discovered earlier today, you can also make things easier by creating a glaze chart.
Mixing colors is something I have been playing around with a lot lately, so I was really excited to see this video show up in my Twitter feed earlier this afternoon. Kelly Eddington is an amazing watercolor artist that I started following about a month ago. In her latest watercolor painting tutorial, she shows you how to create a chart of all your colors so you can get an idea of what colors they produce when mixed together or when layered on top of each other.
I'd definitely encourage you to subscribe to Kelly's YouTube channel — especially if you are new to watercolors like I am. Her tutorials are really helpful, and her paintings are quite inspirational. You can also check out her website at http://kellyeddington.com. Enjoy!
Share...