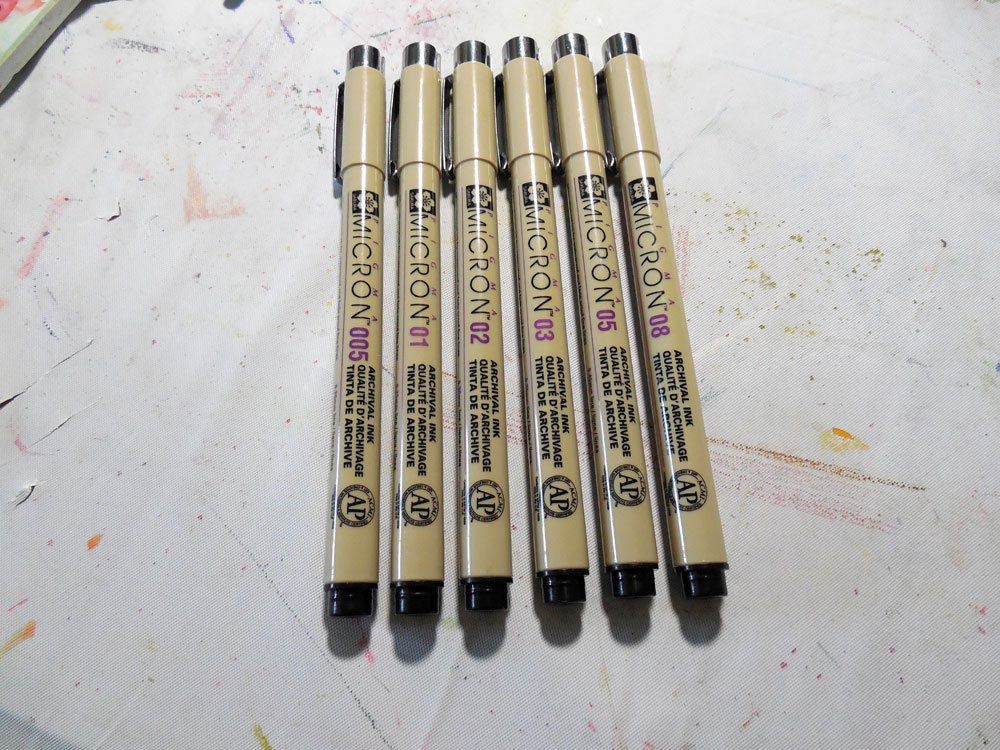 Lately, I have been rather obsessed with pen and watercolor.
Artists like Caitlin Hackett are absolutely amazing (if you haven't checked out her work, you owe it to yourself to do so. I believe she uses mostly ballpoint pens, but also works with colored pencil and Micron pens on occasion)
There is just something about the contrast of the hard lines with the soft, blurry edges of watercolor that I love. I also really love how much texture and movement you can create just by using the right lines or marks on the page.
To that end, I have been doing a lot of experimenting with different pens and drawing tools.
While researching which pens to use, it seemed like Micron pens kept coming up over and over again. If you haven't heard of them, they are fine-point pens that use archival quality ink. That means that the ink won't fade over time, which is important if you plan on selling your artwork or if you want it to last for a long time.
I went ahead and ordered a set of of six of these pens from Amazon (which cost less than $10.00). The nib sizes included in the set are 005, 01, 02, 03, 05 and 08. Here's a sample of each of the line thicknesses (BTW, is that the saddest looking penny, or what?)

I have been using them for a few days now and so far I love them! They dry instantly and leave super crisp lines. I especially like the level of detail that I am able to get with the ultra-fine points.
Here's a quick sketch I did last night to give you an idea of how sharp the lines are. I'm planning on painting it tonight, but wanted to post it as-is so you could see what the pens look like on their own: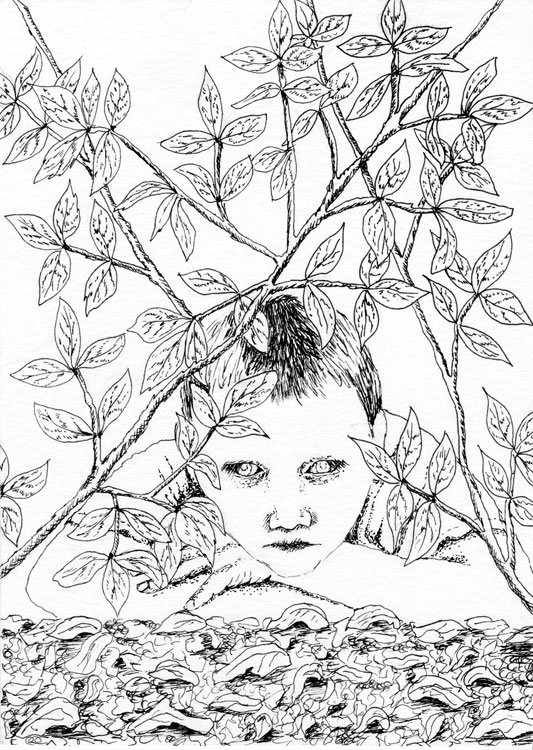 In terms of using them with watercolors, the ink doesn't smudge or bleed at all when you paint over it. Also, it seems like it stays ultra-black even when covered with paint.
In the past when I have used ballpoint pens, it almost seems like the lines become more faded or something when you paint over them.
With these pens, everything stays sharp, pitch black and super crisp. I can definitely see applications for both soft and hard lines, so I think having a good ballpoint pen and a set of these pens gives a lot of versatility.
If you are looking for an affordable, high quality set of pens for doing ink and watercolor, I would definitely recommend these.
Update:
I wanted to come back and post the finished painting so you could see what it looks like with the pens. Here you go: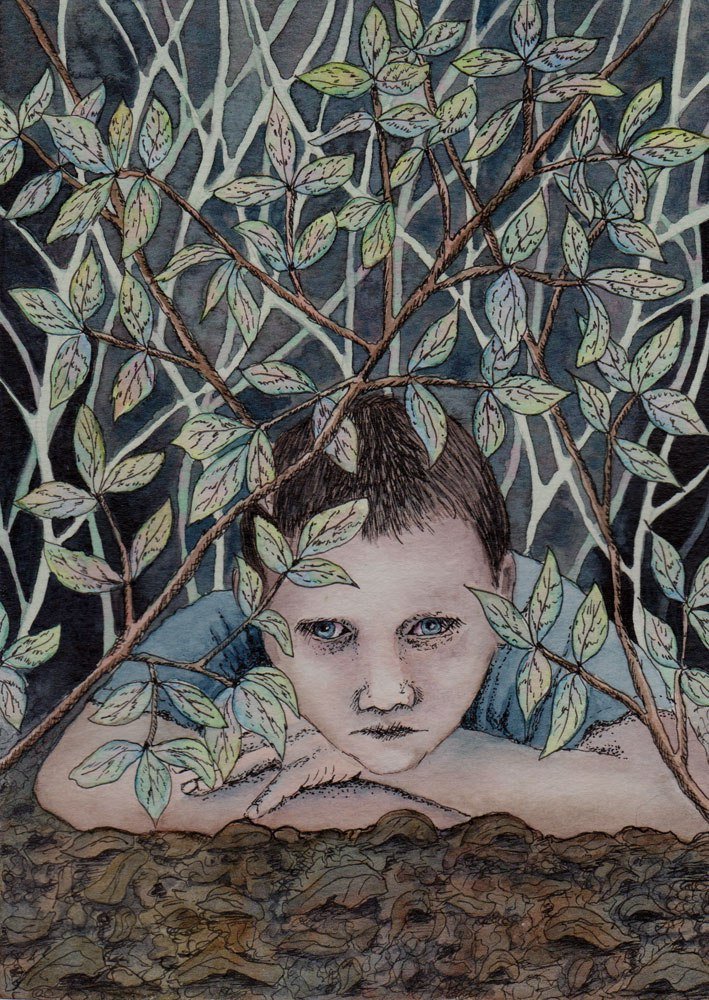 Share...