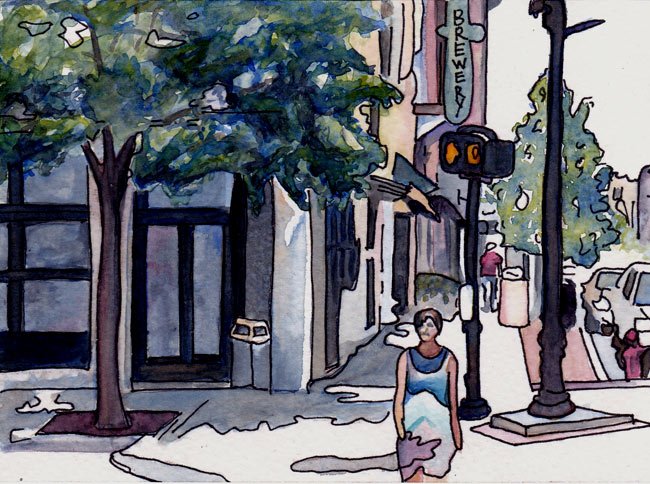 It's been so long since I've uploaded anything new to my website that I'm surprised I remember how! 🙂
At any rate, this is a quick sketch that I did of a downtown scene. I always seem to paint the same things, so I've challenged myself to practice painting screen captures from YouTube videos.
The screen capture I chose for this one was a woman crossing the street in downtown Wilmington, NC. The resolution of the video was pretty poor, so there weren't a lot of details. That's why I opted for doing a sketch rather than trying to do a full-blown painting in a more realistic style. I also didn't follow too closely with the screen capture, so I'm sure that this looks nothing like Wilmington! haha
It was good practice to try to take on a busy scene….especially in a looser style like this. I think it forces me to focus on the main shapes rather than getting too caught up in every minute detail. At any rate, it may not be the best thing I've every painted, but it was fun anyway 🙂
Share...
Related Posts