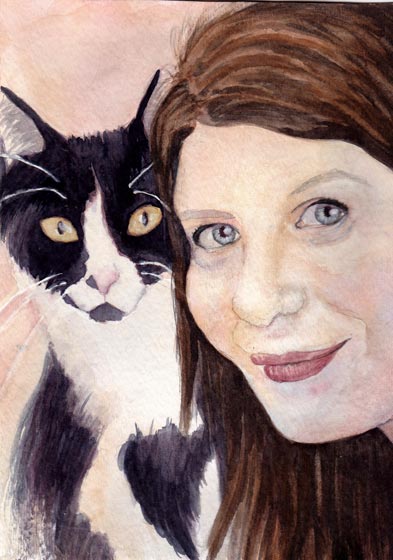 For my first "painting a day", I decided to take on the challenge of a self portrait. To be honest, I started this painting last night, and finished it today, so technically it's a two-day-painting 🙂
I was really happy with this piece up until about 30 minutes before I finished it. Then I started fiddling around with it, trying to correct some areas that I didn't like (even though I knew better!) All I wound up doing was making things worse. I'm still happy with how it came out, but I really need to work on stopping before I think a painting is finished. I think it's far better to leave a piece slightly undone rather than overworking it.
I used five main colors in this piece – Ultramarine, Madder Lake Red Light, Payne's Gray, Titian Red and Yellow Ochre.
Share...